Here are some pics from my testflight to Lanzarote using the QW787 from TUI in Prepar3D v4.3. Enjoy!
Ready for boarding, busy apron in the background: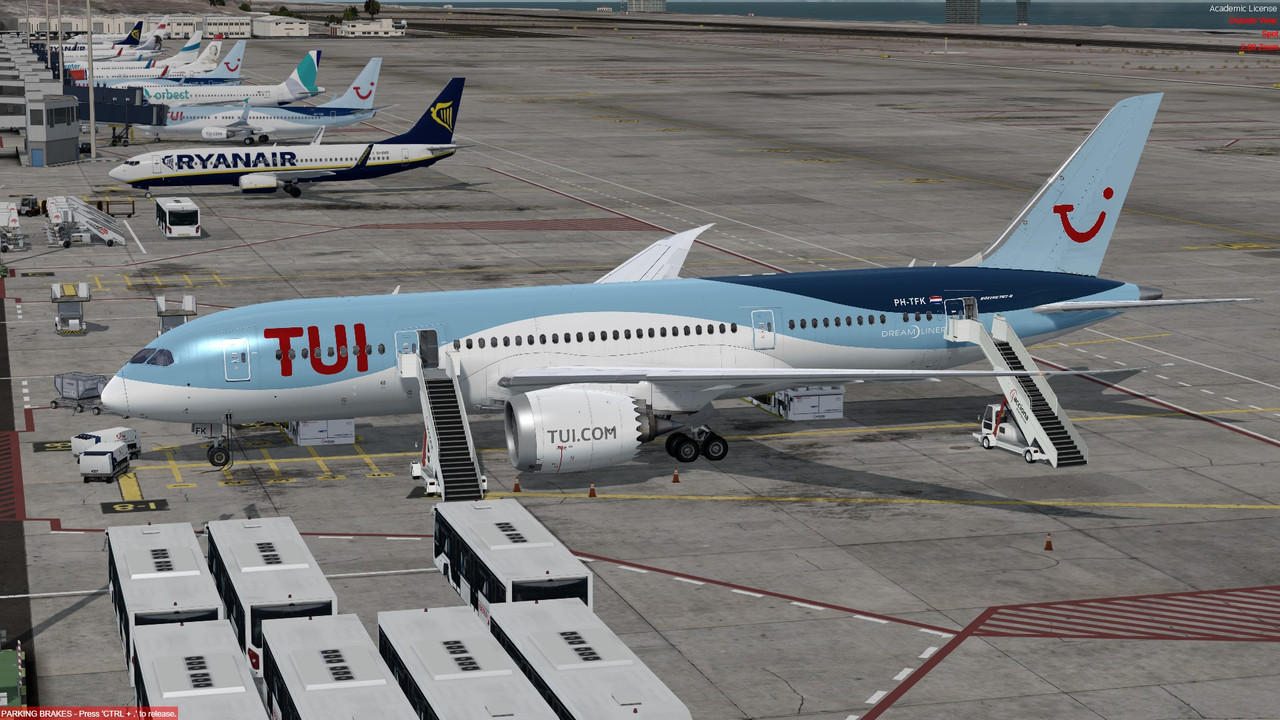 Loading some cargo as well, with a look out at RWY 07: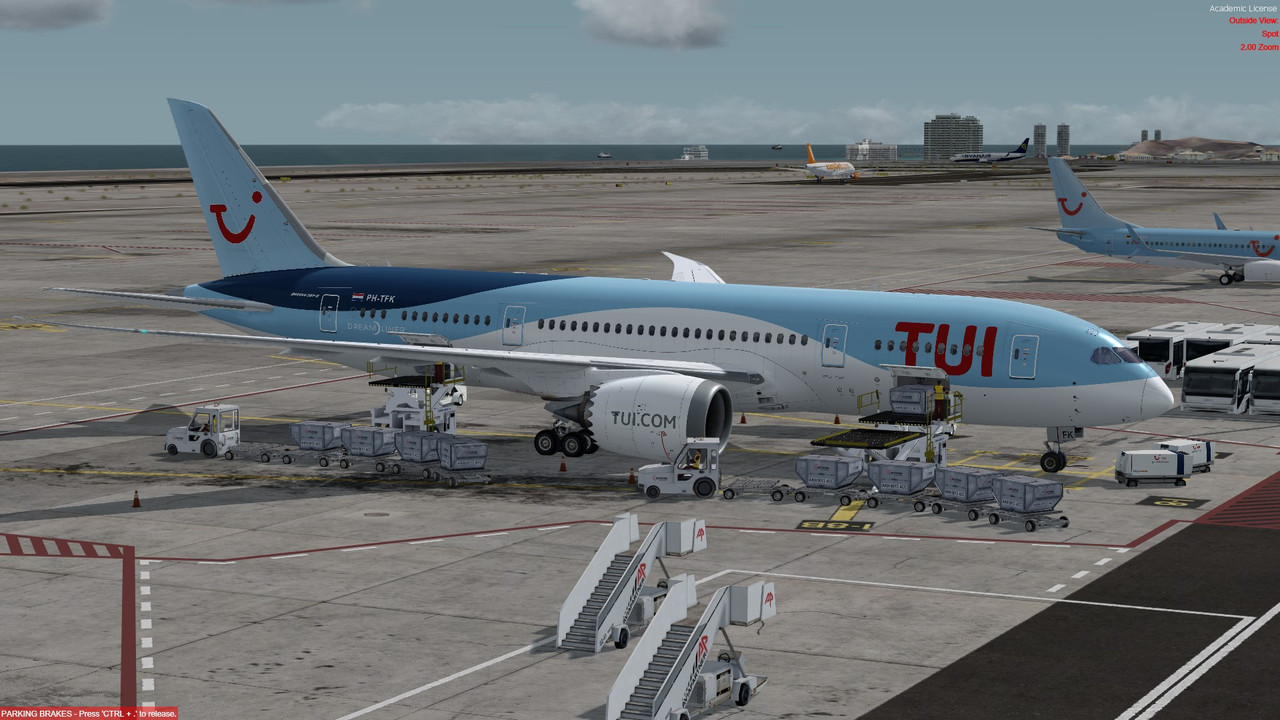 Pushback time! With some nice mountains in the back: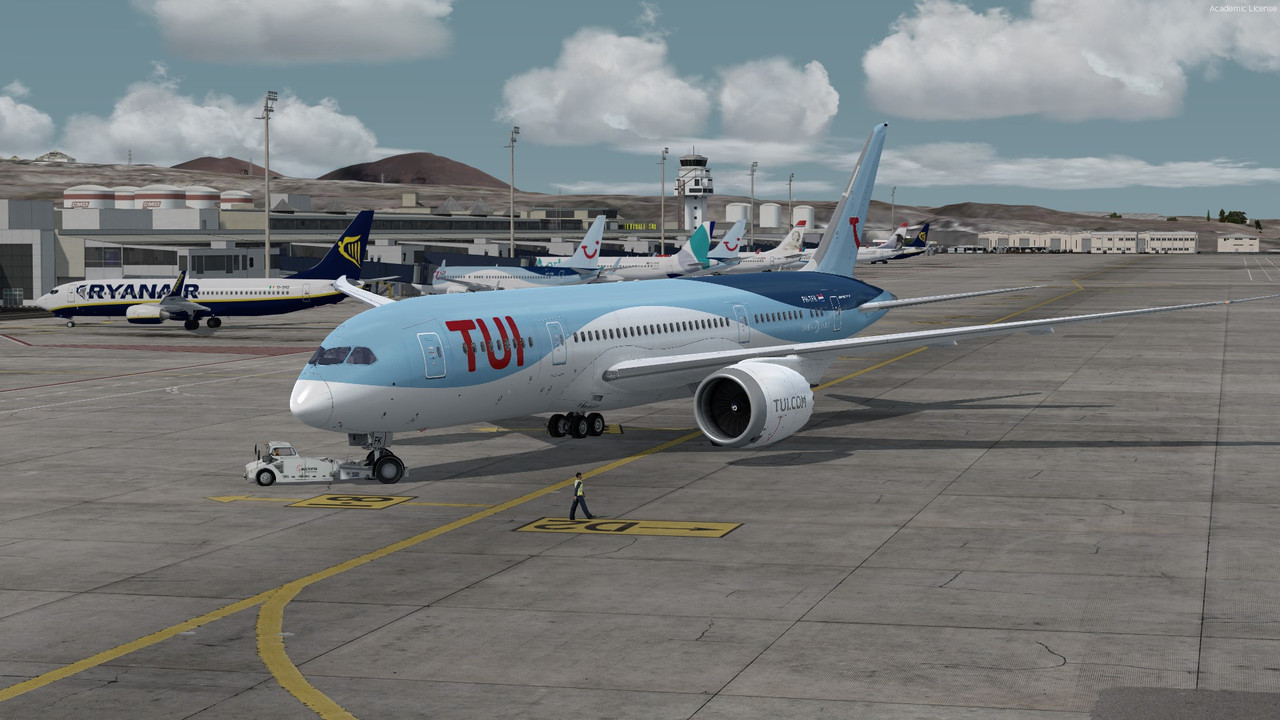 Ready to taxi! Very convenient to have a map view on board...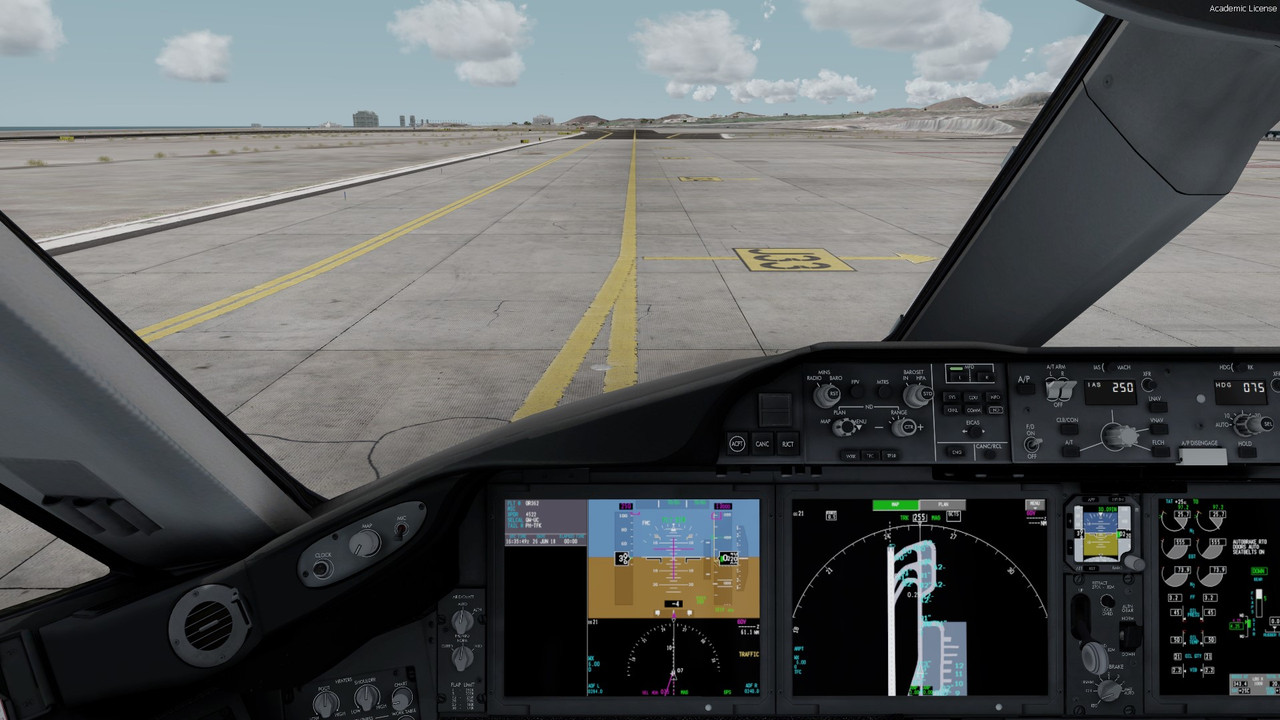 Waiting for an incoming Thomas Cook bird: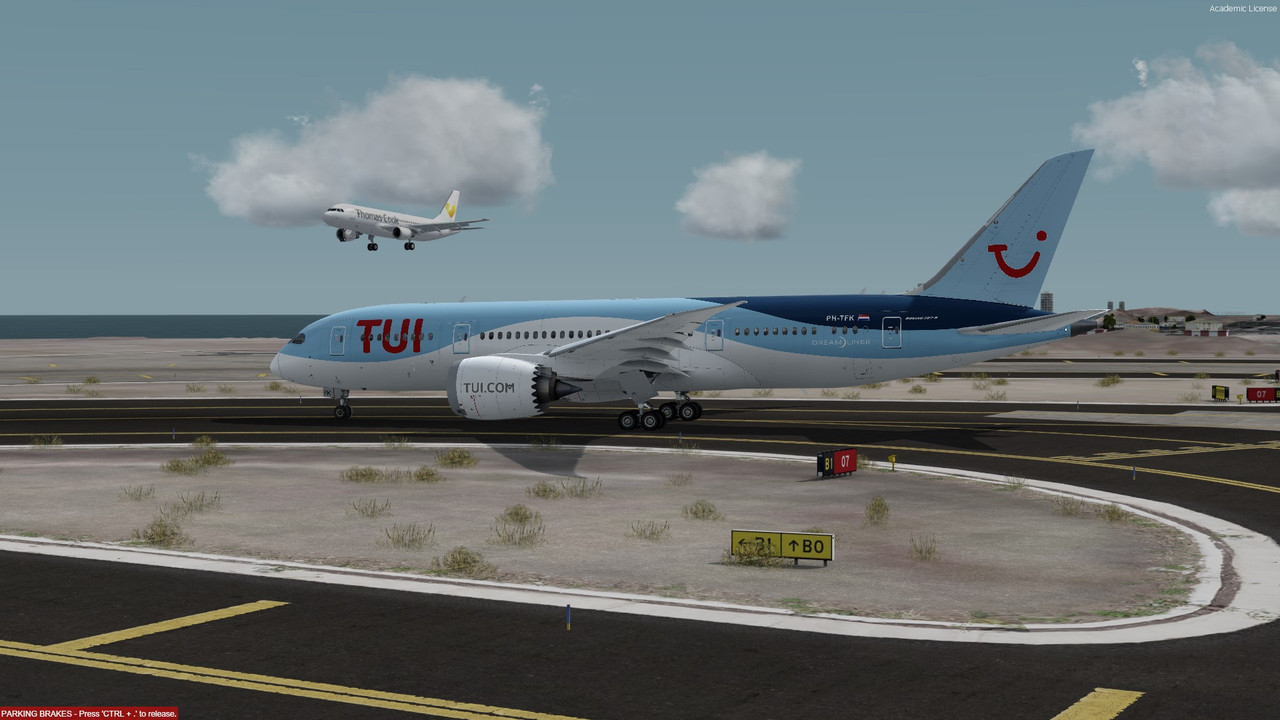 Climbing out...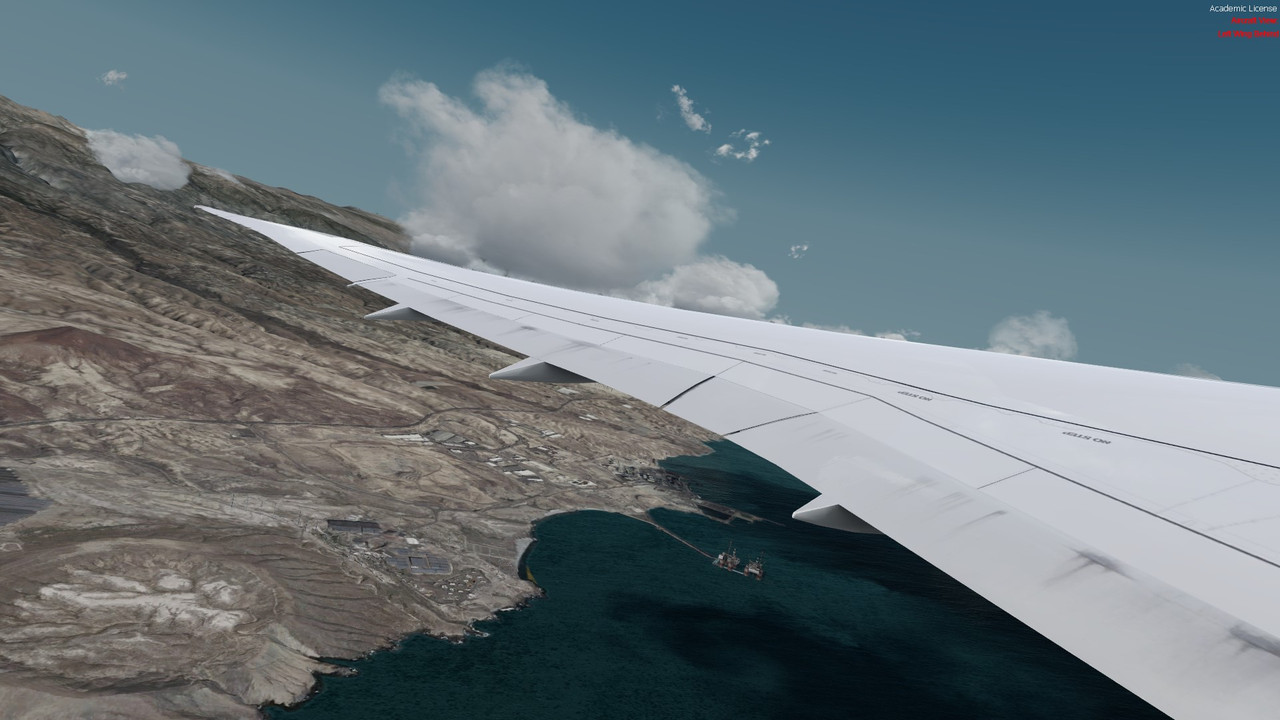 Approaching Fuerteventura, Costa Calma visible: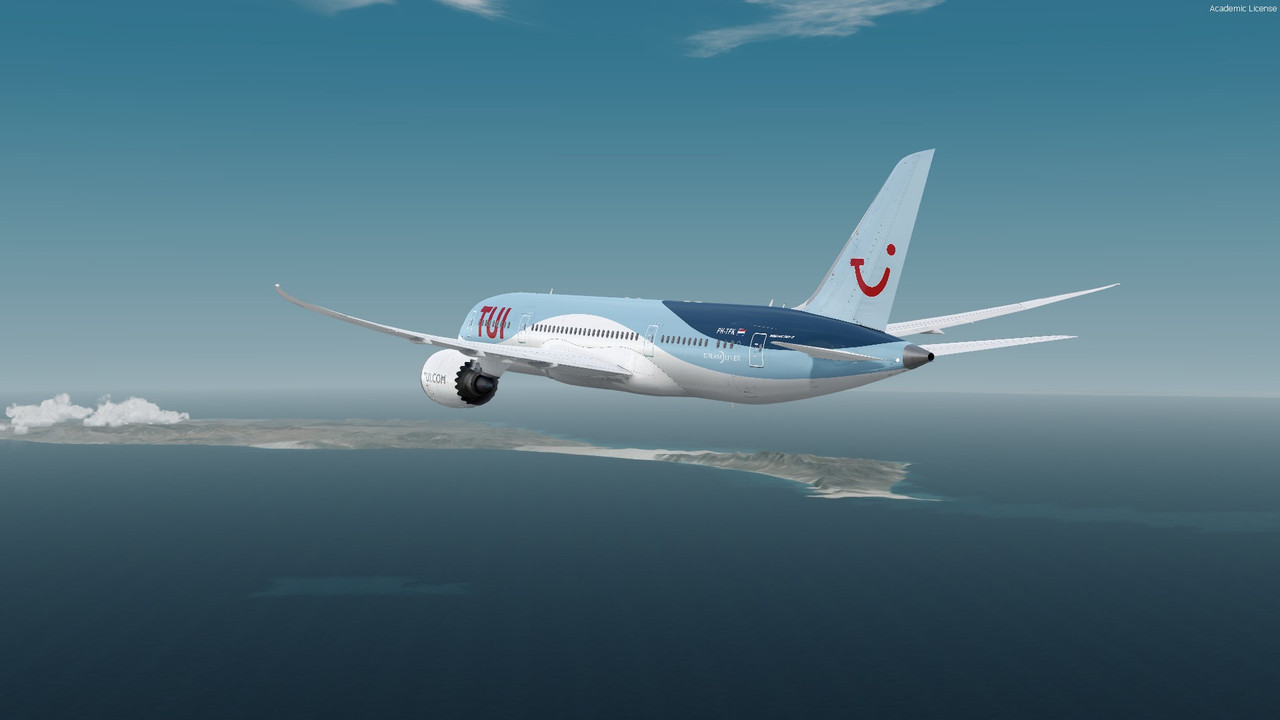 Probably a drunken controller directing me to FL330 for ILS03 while on FL230 :s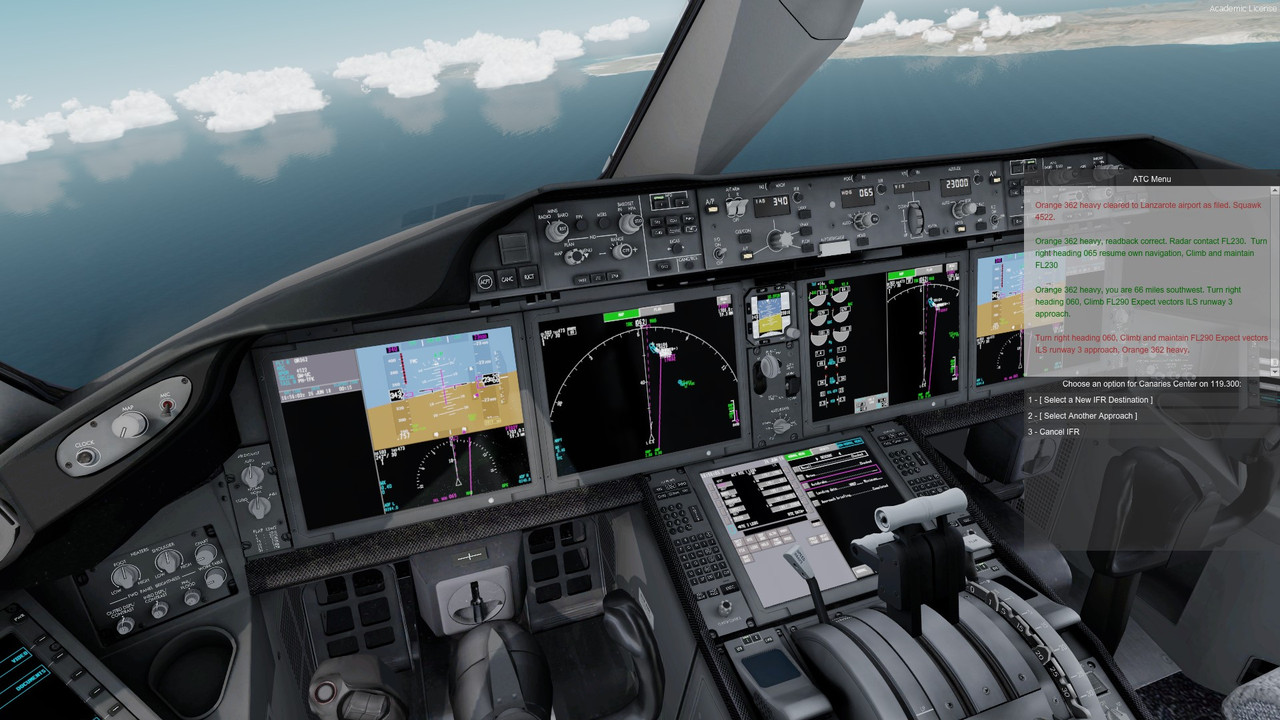 Cheating with the speed brakes to slow the 787 down a bit: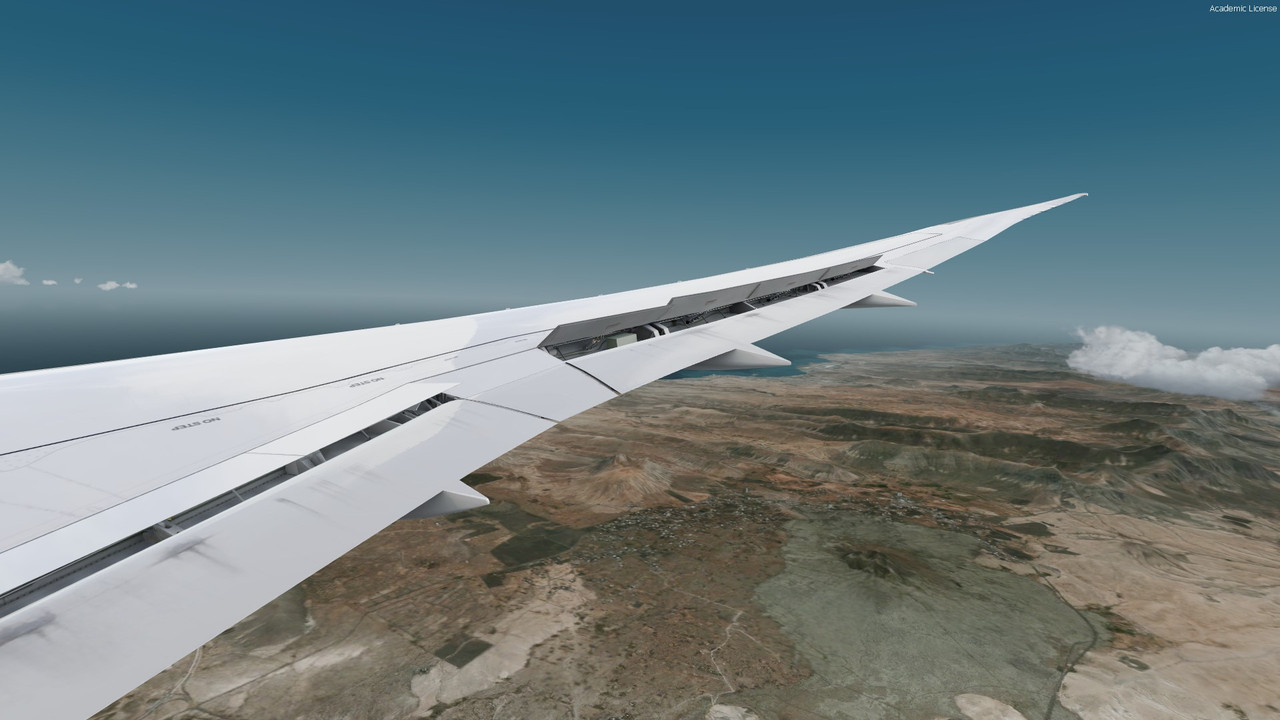 Our destination in sight, Puerto del Carmen visible and spotting some boats as well: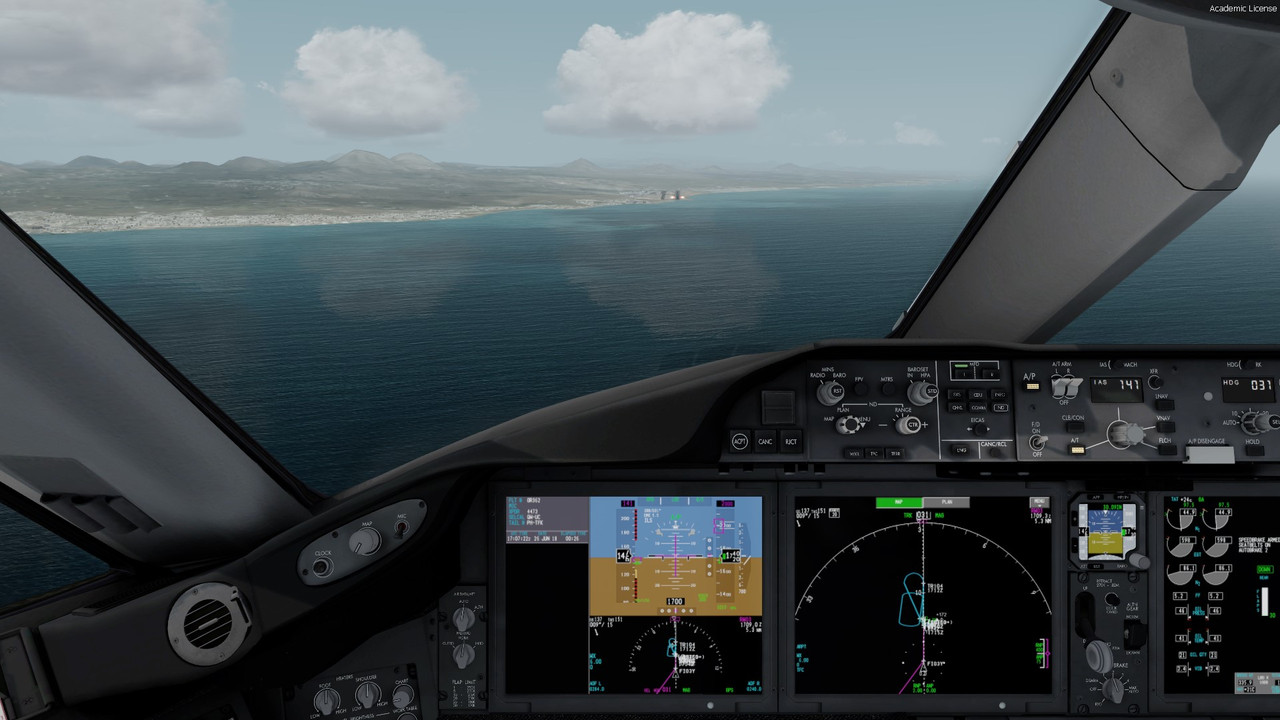 Approaching the airport
Safely landed!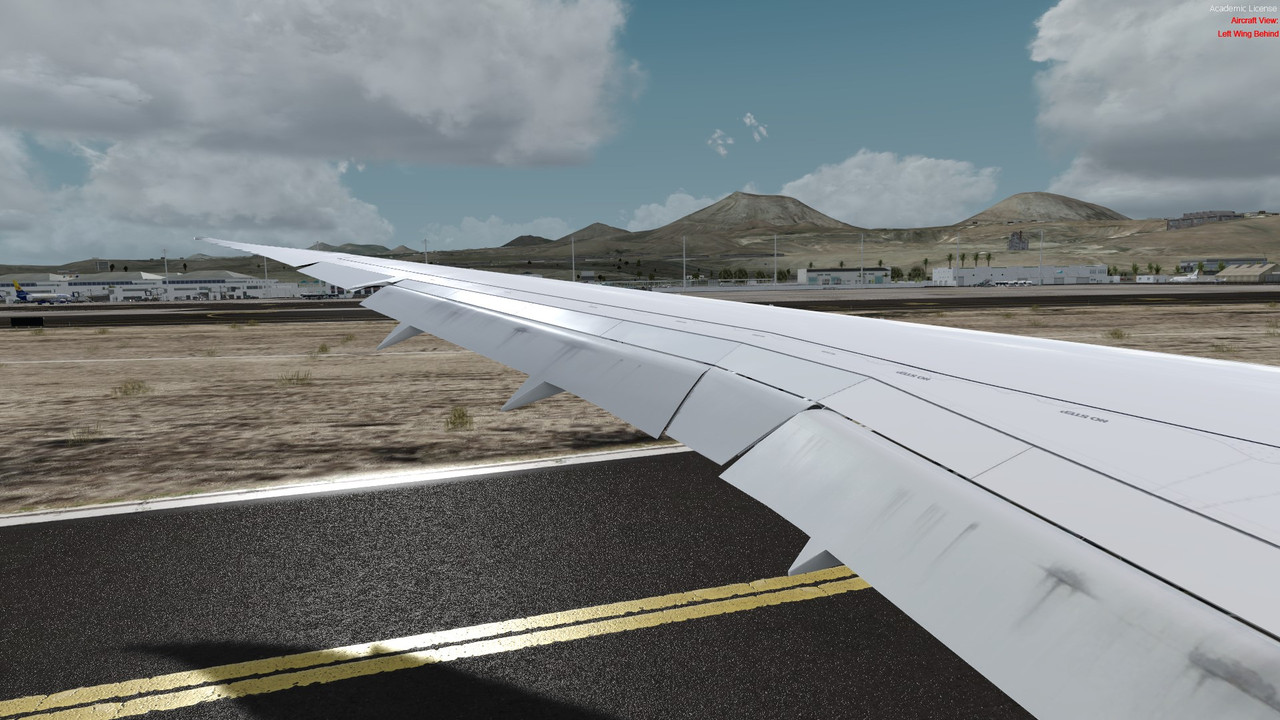 Parked @ gate 13: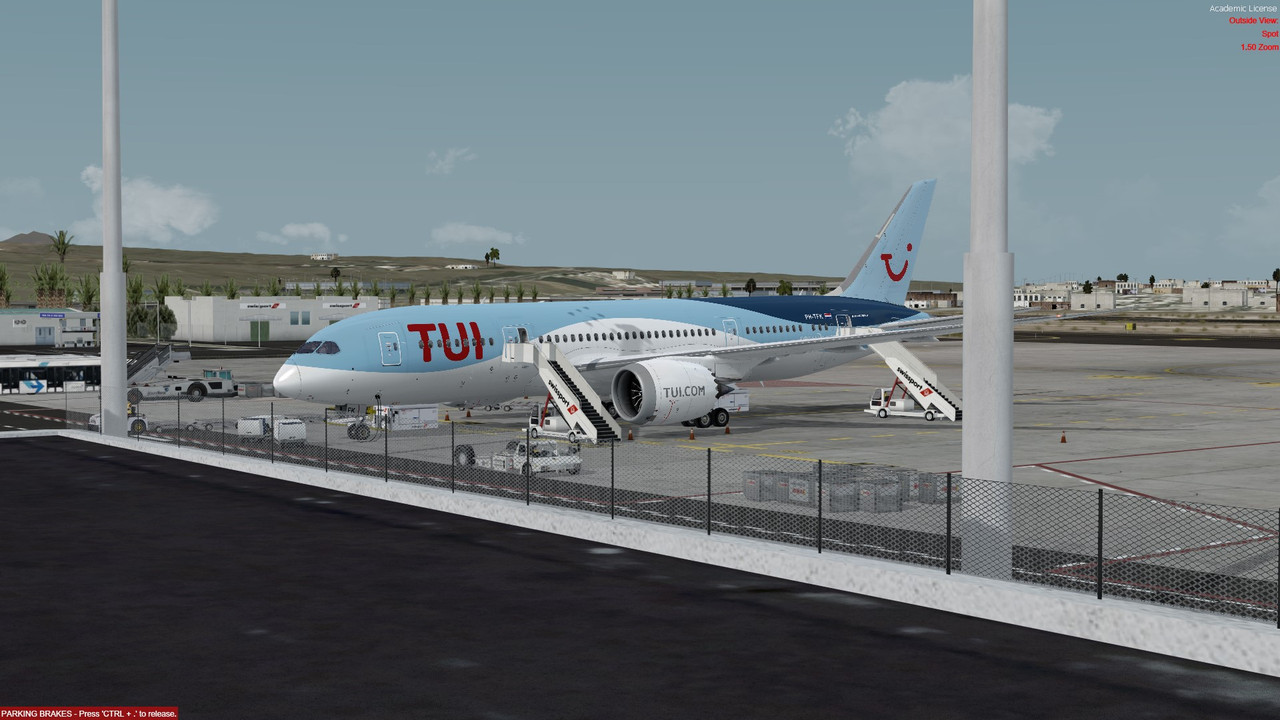 GSX Controller letting me move too much forward: